INSCRIPTIONS OPENED
WOMAN TRAIL VI EDITION
18/06/2022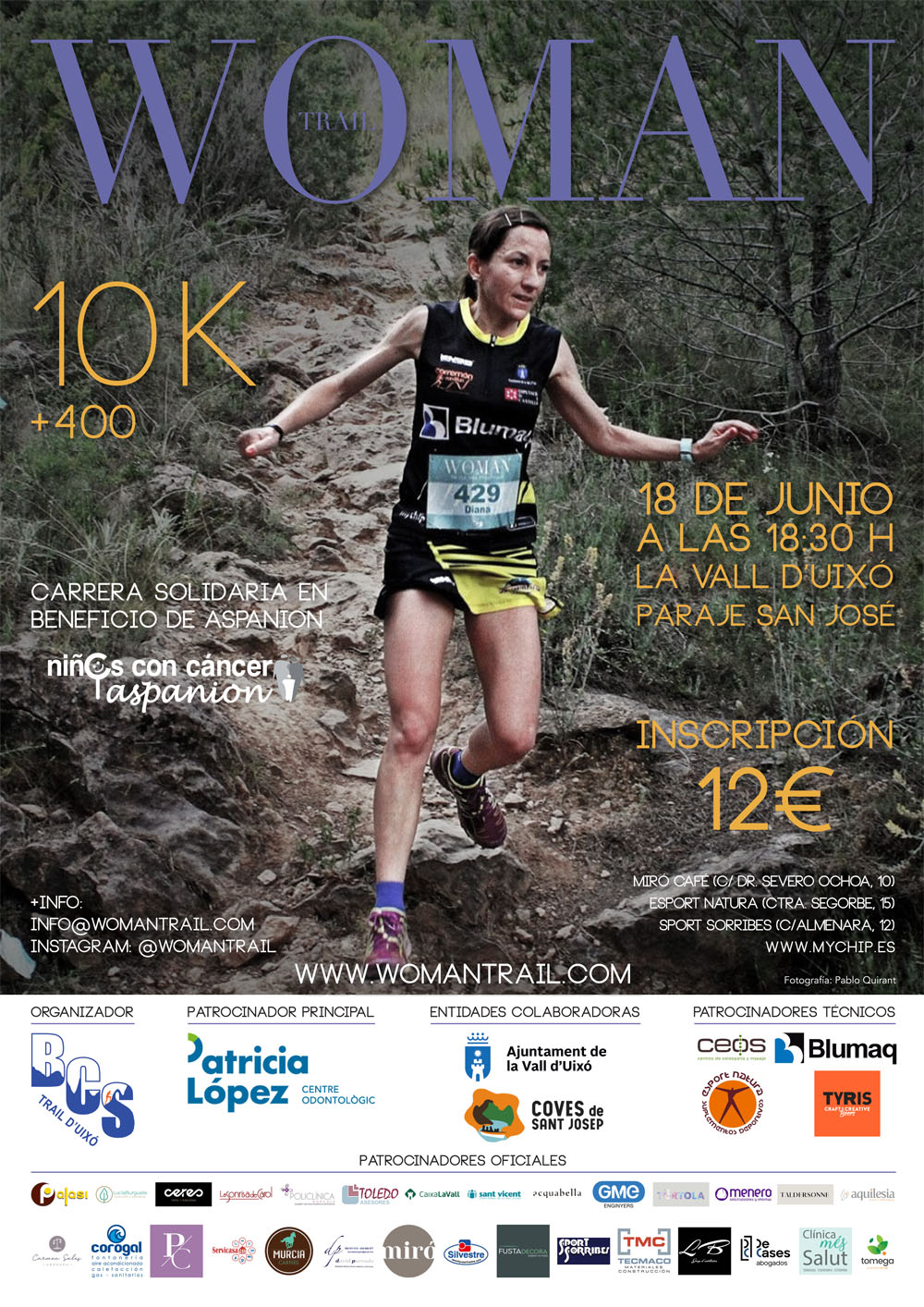 Hello to everybody and very special to all the Woman Trail !!
We are pleased to present the date of the VI edition of the great party of the Women's Trail, the Woman Trail 🏃‍♀️⛰
📆 Next Saturday, June 18 at 6:30 pm, we will enjoy our mountains together again.
❗️ Stay tuned to social media, we will post the registration opening date soon 📝
Date: 18/06/2022
Time: 18:30
Place: Paratge de Sant Josep (La Vall d'Uixó)
What is the Woman Trail?
The Woman Trail is a mountain race (10 km), which was created in 2015, with the aim of promoting equality between men and women, specifically in the sport of trail running. The event takes place in La Vall d'Uixó (Castellón), in the area of ​​the San José area, where it has the exit and the goal.
The race is organized by BCS Trail d'Uixó, located in the same city.
The race
Opening of iscriptions 2022: Pending
Distance: 10Km
Positive slop: 409m
Date and time : 18/06/2022 – 18:30
Participants number: 500
Official training date: Pending
Number of provisioning sites: 5